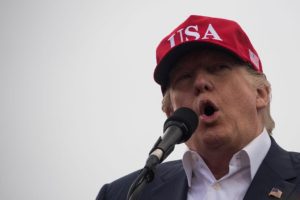 President-elect Donald Trump seemed to dismiss the White House announcement of sanctions against Russia by saying that Americans should get on with their lives.
On Thursday, the Obama administration announced public and secret measures against Moscow for alleged meddling in November's presidential election. US intelligence agencies have accused Russia of hacking the Democratic Party's email servers to help Trump win the presidency.
"It's time for our country to move on to bigger and better things," Mr Trump said in a statement Thursday. "Nevertheless, in the interest of our country and its great people, I will meet with leaders of the intelligence community next week in order to be updated on the facts of this situation."
Over the course of his campaign, Mr Trump has promised better relations with Russian President Vladimir Putin while dismissing the US intelligence agencies who concluded that Russia hacked the DNC twice in the past two years. On Wednesday, he told reporters that Americans "out to get on with our lives" rather than speculate over the impact Russia had on this year's election.
Source: independent.co.uk